The Best Commercial Air Purifiers On The Market.
Oransi Commercial Medical Grade Commercial & Industrial Air Purifiers are simple to use, reliable, rated #1 in the only comprehensive university study with helpful US based phone reps.
EJ120 Air Purifier
Super Quiet - no air purifier on the market produces so little noise with such a high air flow making Oransi the The Ultimate Air Cleaning Machine. Best Quality - all key components made in USA. MERV17 HEPA filter tested up to 99.99%. Advanced carbon for smoke removal.
Coverage:
Bedroom, Office
Living Room
Basement
Large Living Areas
Effective For:
Dust
Allergies
Pet Dander
Mold
Smoke
Bacteria
Meet EJ, the Tesla of air purifiers - made in USA with a super efficient & quiet German motor and top notch performance
CNN Best Air Purifier for Large Homes 2019. Women's Health Editor's Choice 2019
Removes Allergies, Asthma, Dust, Bacteria, Pollen, Mold Spores, Pet Dander, Smoke
Medical Grade HEPA filter (MERV17) tested to remove 99.99% of airborne allergens & particulates. Ideal for tobacco smoke removal

What's included:

Air purifier with filters installed, User's Manual
If you are in a high dust environment we suggest adding the pre-filter in front of the carbon filter
Buy 2+ & Save $70 per unit
Availability: Orders placed by 2PM EST usually ship same day (M-F)
Erik 650A Air Purifier
The Ultimate Air Cleaning Machine. Best Quality - made in USA. Latest German motor uses up to 90% less energy. Best filters - MERV18 HEPA (99.99%+) and bed of proprietary gas filter media.
Coverage:
Whole House or Facility
Offices
Industry
Healthcare Facilities
Mold Remediation
Abatement
Effective For:
All airborne particulates
Gases
Odors
Smoke
VOC's
MERV18 HEPA filter removes 99.99%+ of all particles - better than HEPA. Patented design. The highest level of air filtration in the market.
Your home or office will smell fresh and clean. Relieve nasal stuffiness and odors to make the air more breathable.
Proprietary gas filter media effective for wide range of gases, odors, smoke.
For residential, healthcare facilities, offices, mold remediation, abatement. Small to large sq ft sized rooms.

What's included:

1 Erik Air Purifier with filters, User's Manual
Buy 2+ & Save Over $400 ($1395 Each)
Availability: Usually ships in 24-48 hours
$1,595.00
Buy 2+ & Save Over $400 ($1395 Each)
The guide to commercial air purifiers.
Whether you need clean air in your business, home or commercial property, we will find the best air purification solution for your needs. Our commercial air purifiers remove 99.99% of the smallest airborne particles. Plus you get the best in odor control. Whether it's dust, tobacco smoke, fume extraction, we have you covered.
Not Sure What You Need? See our Help Me Choose wizard to find the best commercial air cleaner for your space! EJ and ERIK650A use treated carbon so can remove more than standard carbon.
Commercial Grade Purifiers For Home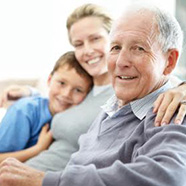 Need clean, fresh air in your home? Our commercial grade air purifiers for home use industrial filters that remove much more than a HEPA filter or a standard carbon filter. The ERIK650A air purifier uses better than HEPA filters at least 99.99% of the tiny airborne particulates from the air that cause you trouble. This air filtration is what we use to help with asthma and serious allergies.
Have a need for gas removal, odor control or other indoor contaminants? For cigarette smoke, general odors, or volatile organic compounds (VOC's) we recommend the EJ or ERIK650A. For tobacco smoke removal plus more difficult gases such as formaldehyde, methane, natural gas, sewer gas, benzene and many others the EJ or 650A are your best bet. The EJ and ERIK650A have treated activated carbon that does much more than standard activated carbon.
Whole House Basements Living Areas Bedrooms
Commercial Air Purifiers For Medical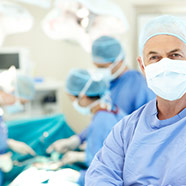 Despite a health focus, medical facilities are subjected to the same poor air quality as homes. People are constantly coming and going. Tracking in germs and dust from the outdoors. Since your facilities are filled with people with lowered immune systems, they're already unhealthy. Poor indoor air quality will only make them feel worse. With a portable commercial HEPA air purifier, patients will feel better. And appreciate that you are doing everything to provide clean, fresh air while removing indoor contaminants. We know this first hand from our work with nursing homes.
And best yet, Oransi commercial air cleaners produce no ozone. So, they are safe for you and the patients. We do not make ozone generators or use any other technology like photocatalytic oxidation that create secondary air pollution like ozone.
Doctor's Offices Hospitals Dentist Offices Urgent Care Hospice
Commercial Air Purifiers For Education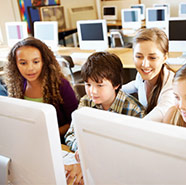 Because their immune systems are still being built, children get sick more often than adults. Schools are hotbeds for airborne allergens. In fact, allergies and asthma contribute 14 million missed schools days per year. To ensure classes stay full, use a portable industrial HEPA air purifier and give kids the education they deserve. And get rid of indoor air pollutants.
Our air filtration systems can clean large area up to 1,700 sq ft. perfect for most classrooms. Especially since we make the best air filters - the ideal clean air machine for schools. Need a super quiet air purifier? Then take a look at the EJ.
Grade School Classrooms College Classrooms Private Tutoring
Commercial Air Purifiers For Offices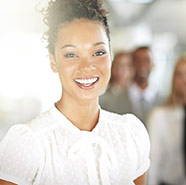 Thanks to cellphones and social media, productivity in offices is already at an all time low. Poor air quality is even worse for employee production and can seriously cost business owners. Researchers that measure air quality in offices report you can increase productivity by 2.8%-15%. Instead of letting your bottom line suffer, use an industrial air purifier and ensure your employees have the best indoor air quality so they aren't tired and fatigued.
This means you can make an allergy free haven from pet dander, dust pollen, mold spores, or dust from the HVAC system at your commercial property.
Work Spaces Meeting Spaces Support Spaces
Commercial Air Purifiers For Gyms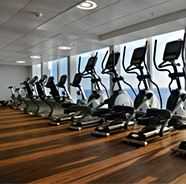 We use gyms to get healthier. That's the whole point. But, when most gyms contain high levels of dust, formaldehyde and carbon dioxide. How healthy is the air you're breathing when working out? Studies find most gyms actually exceed acceptable air quality levels, whether management realizes or not. If you own or operate a gym, use Oransi portable industrial air purifiers and keep your members lively for longer.
For the stuffy air and smells we use a special activated carbon filter. For dust from the air ducts or even airborne pollen or mold spores, we use true HEPA air filters to catch them all.
Gyms Health & Wellness Centers Dance Studio CrossFit Pilates Studio Yoga Class
Commercial Air Purifiers For Laboratories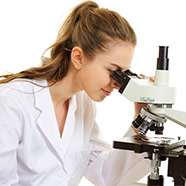 To avoid contaminating variables in experimental research, it's necessary to reduce harmful airborne particulates in laboratories. Oransi industrial air purifiers provide stable test environments, removing 99.99% of airborne particles at 0.3 microns - the smallest particles possible. To maintain objective test parameters and results, add one of our industrial grade air cleaners.
Get the level of commercial air purification to turn your lab into a clean room. With a true HEPA filter and power fan we can clean large square footage areas.
Medical Lab Public Health Lab Crime Lab Chemistry Lab Bioscience Lab
Commercial Air Purifiers For Hospitality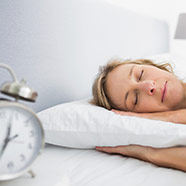 No one likes staying in a hotel room that smells of cigarette smoke. Why not give your guests a breath of fresh air? It's what they expect. Besides, health clinics say almost 25% of patients who frequent hotels complain about air quality. If you're a hotel owner, why not give your guests a purification system that actually removes the sources of indoor air pollution. You know, things like dust or mold in the air ducts. In addition, as more hotels welcome pets we know there is a need to remove pet hair and pet dander. Rest assured that our air filtration systems are ozone free so they will remove indoor air pollution rather than create it.
Hotels Motels Resorts Cruise Ships Rental Units Hostels
Industrial Use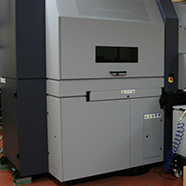 Our portable industrial air purifiers are used widely. If you are looking for particulate removal such as fine dust you will be pleased with the massive amounts of HEPA air filter media in our air purifiers - up to 195 sq feet. For this, we suggest the 650A air purifier. These air purification systems filter at least 99.99% of all particles. Giving you nothing but fresh, clean air in rooms up to 1,700 sq ft.
Have a need for gas or fume removal? For general odors or volatile organic compounds VOC's we recommend the EJ. For removing cigarette smell smoke plus more difficult gases and related fumes from formaldehyde, methane, benzene and many others the 650A is your best bet. All air purifier ozone free. Can be used as a safe industrial smoke eater to complement your industrial HVAC system.
Print Shops Metal/Laser Shops Cement Plants
Questions About Commercial Air Purifiers?
Thank you for your interest in the Oransi clean air systems. Please leave a message in the live chat or fill out our contact form and a representative will respond promptly.
How do you choose an air purifier?
First, determine the square footage of your work area. It's important to have the right air filters and enough air flow to ensure good indoor air quality. See this guide on
air purifier room size coverage
to make sure your air purification system is strong enough.
What is the best air purifier?
The
ERIK650A
with coverage up to 1,560 square feet is a powerful portable commercial air cleaner. The
EJ120 air purifier
is a lower cost and smaller version that cleans up to 1,250 sq ft. These systems are durable, have no installation, they remove smaller particles plus pollutants like gases, chemicals and odors and can run to give you clean air 24/7.
Where should I place your air purifier?
The air purifiers can be placed against a wall. It is best to have them away from any openings to the outside. If buying one air cleaner, place it in the most critical space. For multiple air purification systems, place them evenly throughout your space.
Shop By Your Air Quality Concern